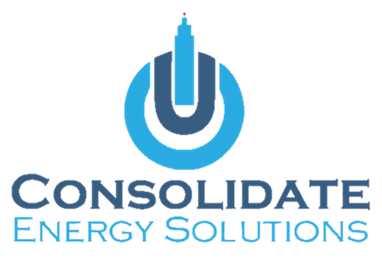 Powering Smart Energy Choices
NOW OFFERING Residential/Small Commercial Electric & Gas:
Due to overwhelming demand for residential & small commercial customers to save on their electricity and natural gas utility bills, Consolidate Energy Solutions now offers customers in NY, NJ, CT, PA, DE, IL, MA, MD, VA & DC a fast no-hassle online enrollment process for residential & small commercial customers for both electricity and natural gas. In addition our preferred supplier pricing includes a significant renewable energy component where your enrollment will also help reduce greenhouse gas emissions! 
Click on the following link for more information & to enroll online: CLICK HERE
Welcome to Consolidate Energy Solutions 
Our mission is to educate and execute an energy procurement strategy for our clients to consistently maximize savings on utility expenses year after year.
Consolidate Energy Solutions LLC Specializes In:
Electricity Procurement: Electric Supply Pricing

Natural Gas Procurement: Natural Gas Supply Pricing

Fuel Oil Procurement: #2 / #4 / #6 Fuel Oil Pricing
Special Project Consulting: 
Obtaining State & Utility Grant Money to Offset Energy Capital Investment Costs
Demand Response Programs (Finding the right program for your needs)
Natural Gas Heating Conversions: Determining the best approach for converting fuel oil properties to efficient, cleaner & cheaper natural gas heating/cooling systems.
Affordable LED Lighting Solutions! 
NYC Local Law 84 Benchmarking Compliance (Required every May from 2011 on)
Our Speciality is Commercial Energy brokering of electricity and natural gas in all de-regulated markets in the United States. We are approved brokers with the nation's top energy suppliers (aka ESCOs) which results in lower rates for our clients!
With our extensive energy industry background in the New York / New Jersey region, we also provide specialized consulting services in various areas of energy administration (NYC Local Law 84), Demand Response and energy efficiency related projects (grant procurement & ROI analysis). Be sure to visit our Energy Projects page for more information.
Electric & Natural Gas Deregulation Saves Money if Done Right!!
Consolidate Energy Solutions primary role is to maximize our clients return on investment and provide deregulation expertise and level the playing field between energy suppliers to negotiate the most competitive energy pricing for our clients.
Our Service Areas Include:
We Are Based in the Financial District of NYC and are Proud Members of: